Elevate your broccoli side dish by roasting it in the oven with garlic and olive oil. This Garlic Roasted Broccoli is a favorite side dish that goes with pretty much ANY protein or dinner.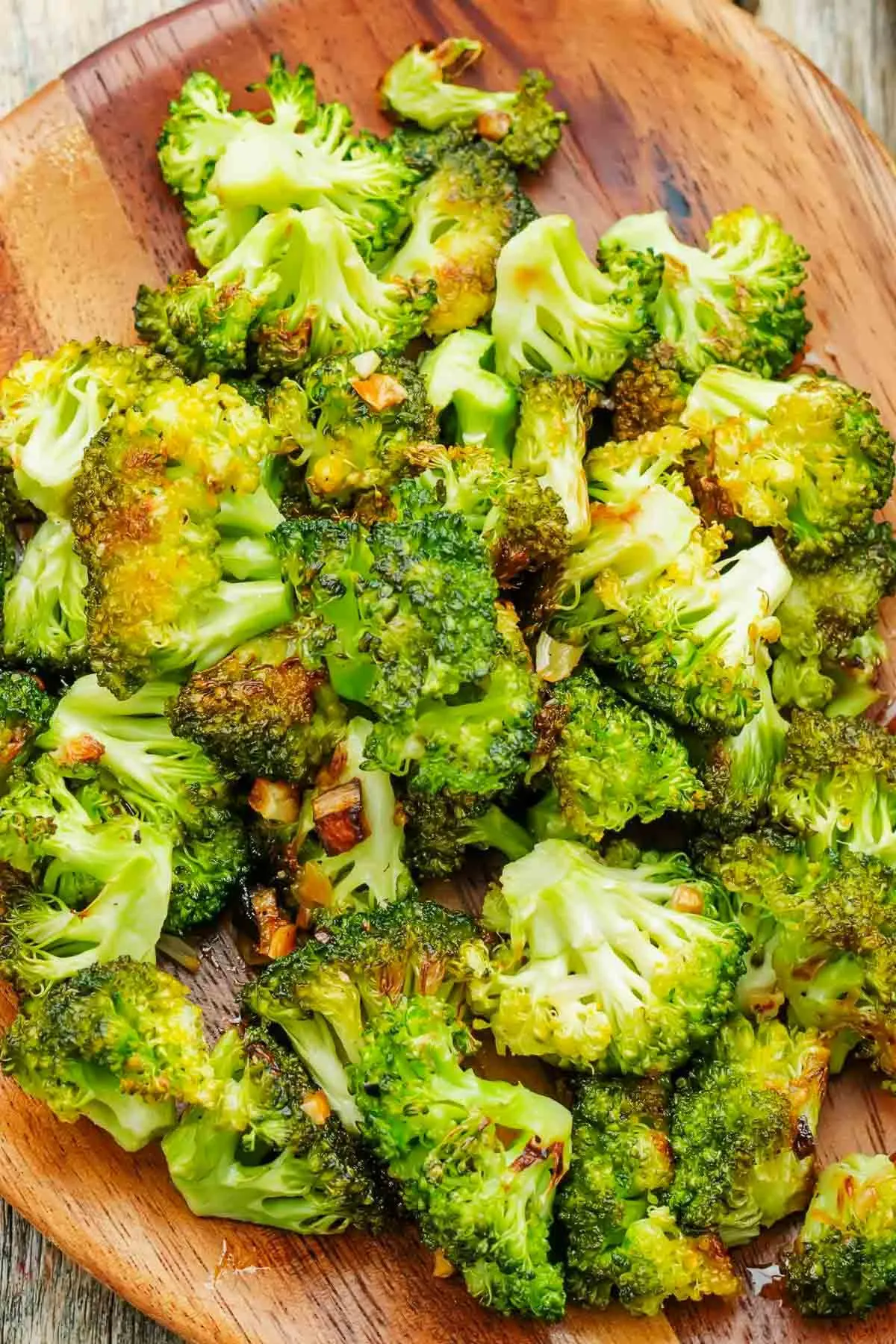 We never get tired of roasted broccoli because there are so many ways to use it that it never gets boring!
More vegetable side dishes: Simple Kale Salad
Add it to homemade pizza, spicy chicken stir fry, pasta salads, in a frittata, or in fried rice. It works in any recipe that needs pre-cooked vegetables, and I really can't think of any meal this wouldn't go with! We especially love broccoli next to mashed potatoes and this dry-brine chicken.
More vegetable side dishes: Brussels Sprouts Salad with Bacon
Preheat the oven to 375 degrees Fahrenheit and line a large baking sheet with nonstick foil. The foil is optional, but I LOVE it for easy cleanup and not ruining my baking sheets.
Roast it at 375F for about 20 minutes. The broccoli gets a chance to turn golden brown at this temperature without burning. Stir the broccoli halfway through to make sure that it is not burning.
This recipe could not be any simpler to make, as the ingredients are combined right on the pan. Just stir halfway through to ensure even cooking.
Recipe variations
I always switch things up so we don't get bored of the same flavors. Here's what I do to make roasted broccoli more exciting:
Sprinkle Parmesan before or after roasting
Squeeze of lemon juice after roasting
Fresh herbs, such as parsley, sprinkled onto the broccoli as soon as it comes out of the oven so the heat makes the parsley fragrant and brings out its flavor
Slice some shallots into thin slices and put on the roasting pan with the broccoli
If you enjoyed this recipe, let me know with a comment and a star rating below. And don't forget to share it on Facebook and save it on Pinterest for later!